Coaching for Success—About Hal Hammond and Hammond Asset Management
Hal Hammond has managed pensions and retirement funds for over 25 years, weathering unprecedented market storms and sticking close to his basic training in modern portfolio theory, an investment strategy focused on selecting a diverse portfolio balancing the tradeoff between risk and expected return.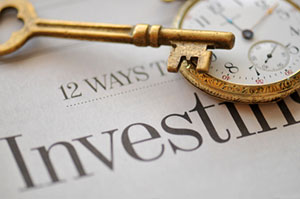 Hal also competes in ironman triathlons, pushing personal boundaries of planning, training, and discipline. "I always train with a coach," Hal explains. "Without my coach, I'd never achieve my goals."
Convinced of the relationship between solid coaching and personal success, Hal has adapted an educational coaching strategy to personal investing. His passion for athletics is matched only by his enthusiasm for helping others eliminate worries about their financial future. "Removing the stress through education—and helping people achieve their goals—that's enormous," he says.
A Navy veteran, educated at Winthrop University and the University of North Carolina, Hal is a Registered Financial Consultant (RFC®) and a member of the International Association of Registered Financial Consultants (IRFC®). Hammond Asset Management is a Florida Registered Investment Advisory Firm.